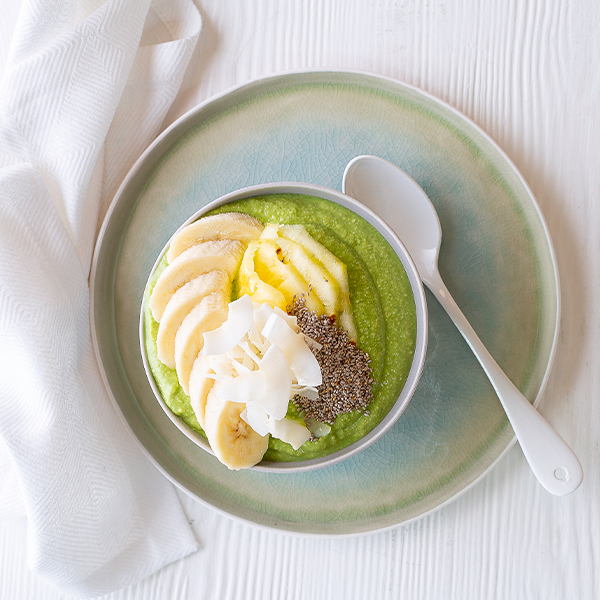 Smoothies
Greena Colada Smoothie Bowl
Transport yourself to somewhere tropical with this zingy combination of coconut, pineapple, avocado and lime. Try adding baobab for a little extra tartness, it's delicious.
Cooking Time: 2-3 mins
Skill Level: Easy
Serves: 1
200g frozen pineapple
1⁄2 ripe avocado
50g young coconut meat
A handful of baby spinach
60ml coconut milk
2 tbsp fibreful original oatbran
1 tbsp coconut nectar
Juice of 1 lime
2 tsp baobab powder
1⁄2 tsp green powder (optional)
Toppings
A handful of fresh pineapple
A handful of toasted coconut flakes
1⁄2 sliced banana
1 tbsp white chia seeds
Place all of the ingredients into a blender. Blend until smooth.
Pour into a bowl and top with a handful of pineapple, toasted coconut, sliced banana and white chia seeds.