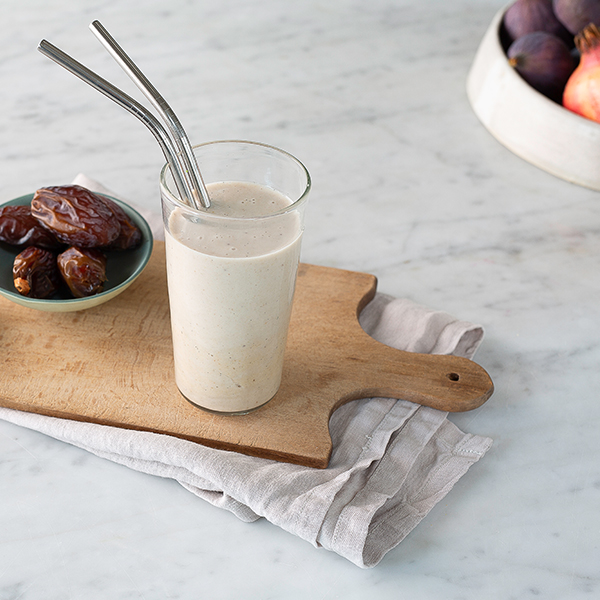 Smoothies
Cookie Dough Smoothie
Imagine the sweet vanilla flavours of raw cookie dough, but in healthy smoothie form. That's the situation with this super creamy banana, date and tahini combination. Blend, chill, enjoy.
Cooking Time: 2-3 mins
Skill Level: Easy
Serves: 1
2 bananas
1⁄2 cup cashew milk
2 tbsp fibreful original oatbran
1 tbsp tahini
1 medjool date, pitted
1 tsp vanilla bean paste
1 tsp lucuma powder
Place all of the ingredients into a blender. Blend until smooth.