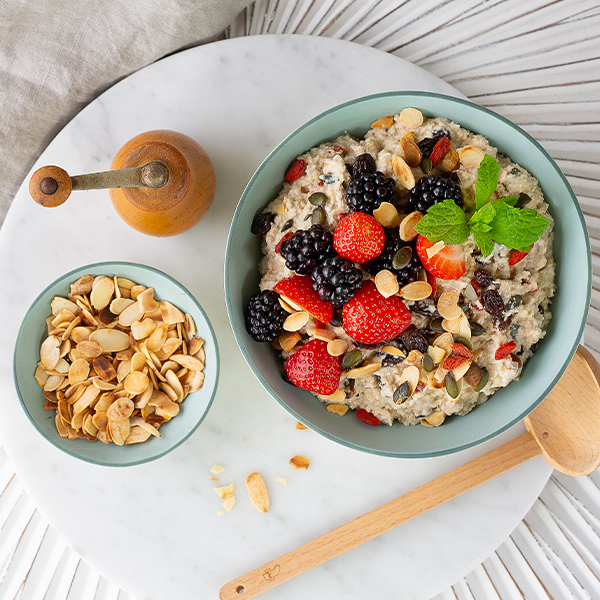 Porridge
Apple Bircher Muesli
The secret ingredient to this muesli? A dash of ginger kombucha to add zingy, tart flavour and plenty of nutty, crunchy bits and dried fruit for texture. It's our winning muesli recipe, we hope you love it too.
Cooking Time: 10 minutes (or overnight)
Skill Level: Easy
Serves: 1-2
60g fibreful original oatbran
60ml coconut yoghurt
90ml ginger kombucha
1 apple, grated
1 tbsp. chia seeds
½ tbsp. goji berries
½ tbsp. raisins
½ tbsp. pumpkin seeds
½ tbsp. maple syrup
Toppings
A handful of seasonal berries
A handful of flaked almonds
A sprig of fresh mint
Mix all of the ingredients for the bircher muesli in a bowl, then let it stand for 5 minutes until soft and creamy.
Serve with a handful of seasonal berries, flaked almonds and a sprig of fresh mint.